With news of the CDC now recommending events of 50+ attendees be cancelled or postponed due to Coronavirus, weddings are being rescheduled across the world. It has been a crazy couple weeks for wedding vendors navigating the cancellations, trying to reschedule couples on new dates that all their vendors will be available, and try to stay on top of any work to promote your business to keep those new potential clients rolling in. Oh yeah, and keep yourself and your family safe and healthy! I feel you, friend! The Coronavirus craziness is real.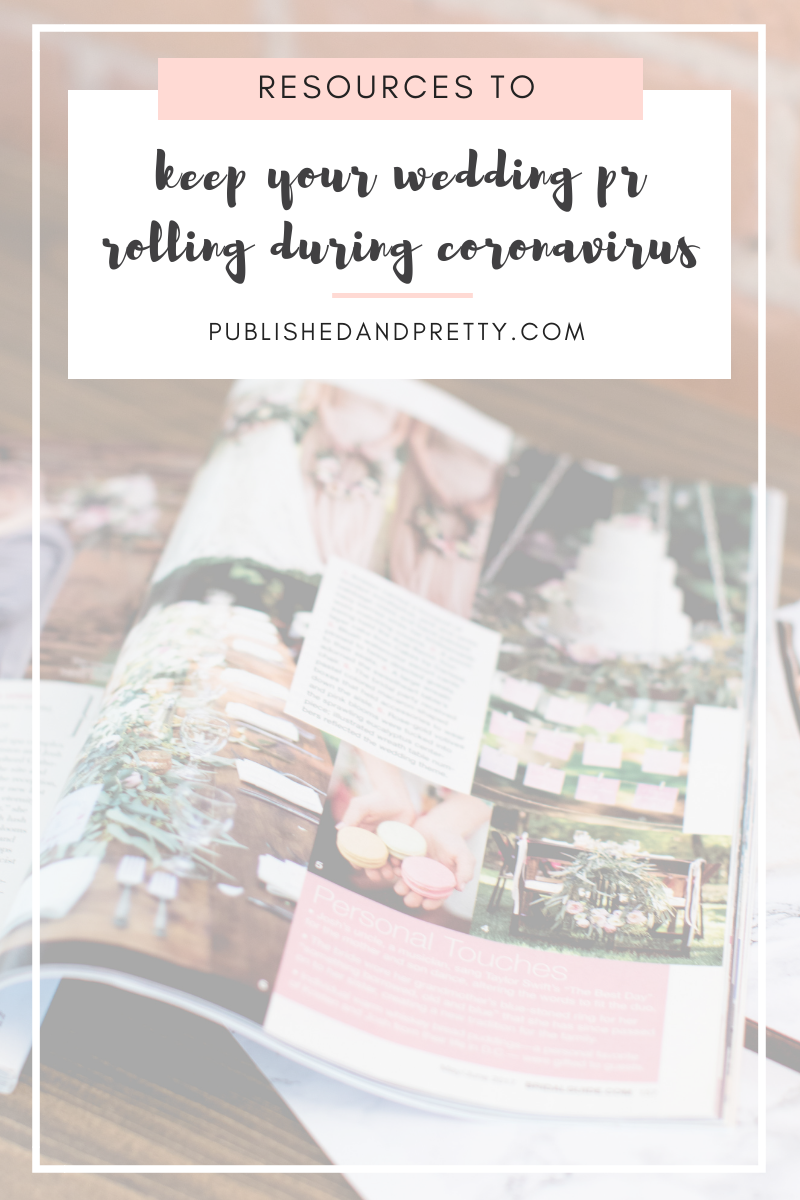 One of the best ways to keep a buzz going around your business during a slow season is by beefing up your wedding PR. You might not have any weddings or sessions to shoot right now thanks to Coronavirus, but getting your business featured through styled shoot and real wedding submissions can raise awareness, give you social media and blog content, boost your SEO and get potential clients' eyes on you so you can continue booking.
In an effort to help, I'm discounting my submission services, my Getting Published Guide and will be cranking out some new freebies in my shop. That's right! If you're looking for someone to take over your styled shoots and real weddings entirely, I'm your girl. I work on one-off submissions, packages of submissions, and also on a retainer basis if you're a photographer wanting to get your work showcased on a consistent basis. If you'd like to learn more about the submission process and become a submission pro yourself, I'm discounting my getting published guide by 60% (making it $40). Learn exactly how to get published in 40+ blogs/magazines, get templates for pitching editors and soliciting vendors for shoots, and a one-time purchase gets you lifetime access every time a publication is added or their submission guidelines change.
I hope that this can be a blessing to your business in a crazy time. Wishing you and your family a healthy and safe next couple months as we navigate all things Coronavirus!