SEO is no longer a foreign concept to most wedding professionals. We know how important it is to boost our ranking in search engines to book more clients. But, measuring results can still be tricky. If this aspect of SEO is still a bit over your head, fear not. I'm sharing an easy way to boost SEO – and see tangible results: media comments!
Commenting on prevalent blog posts and online articles from your favorite wedding publications is a great way to boost SEO and bring attention to your brand. This is especially true when it comes to building relationships with editors, who you can later reach out to (with a wedding or styled shoot submission). If they recognize you as an engaged reader, your chances of getting a positive response are higher.
Here are some tips that I recommend to my wedding PR clients. Feel free to tweak as you see fit and let me know how the process works for you!
Pin this post for later!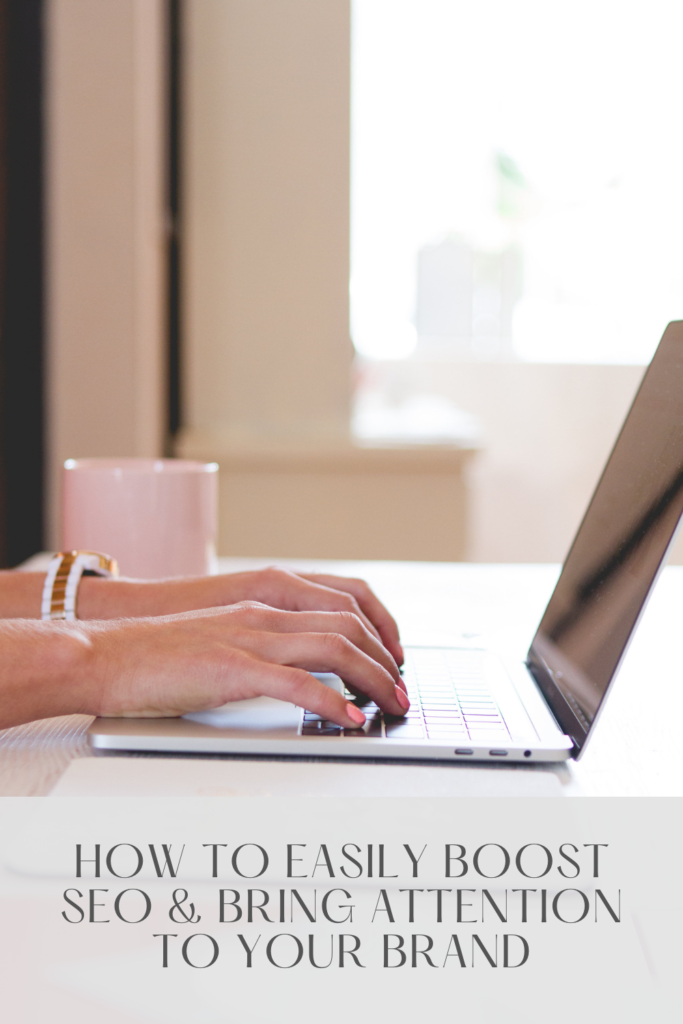 4 steps to easily boost SEO through media comments
Start a document with a running list of articles, blog posts and wedding/editorial features to comment on. Make sure there is an option to comment. Every time you see an article you want to comment on, drop it in this document. Organize it by date so you can come back to it later when you have time to comment. This is SO much easier than searching for articles to comment on all at once. If you're looking for certain topics to comment on, or you're wanting to build a relationship with a certain editor, you can set up Google Alerts to make finding those articles easier.
Set aside one day each week to draft media comments. To do this, go through the links of the articles you've collected. Start with the earliest articles and moving to the more recent ones. Find 3-5 you can write responses to. Make sure you can really speak to the topic so you can add a thoughtful comment! You're going to want to offer more than a "love this article" comment. Offer something insightful like an additional tip, anecdote of the topic from your experience, etc.
Post each comment to the corresponding article or feature. If it asks for a link to your website, don't forget to include it. If it doesn't, add it to the body of your comment (see below for an example). Keep in mind that you might have to login or sign up for an account to post. Sometimes comments have to be reviewed first – come back later and double check that it has been posted.
I keep a spread sheet that tells me the publication, editor name, link, when I commented, and the page rank. This way I can focus on the publications with the best page ranks and frequently comment on certain editor's posts to build that relationship.
Bonus tip!
You can also copy and paste your media comment to their social media post sharing that article for extra engagement!
Example of a media comment
Article: How To Get Your Groom Excited About Wedding Planning
Love these ideas Gabrielle – especially wine night + thank you notes. An idea we share with our brides who are looking to get their groom excited: try incorporating one of his loves, like a cigar or bourbon tasting station as a favor for guests. If you are assembling the favors by hand, host a get together with your bridal party for help. It will make the process fast and fun! – Sarah Chancey, founder and creative mentor behind Chancey Charm, www.ChanceyCharmWeddings.com
Thoughtful, intentional comments done over a period of time will boost SEO as this helps to naturally build links back to your website.